Apr. 28, 2022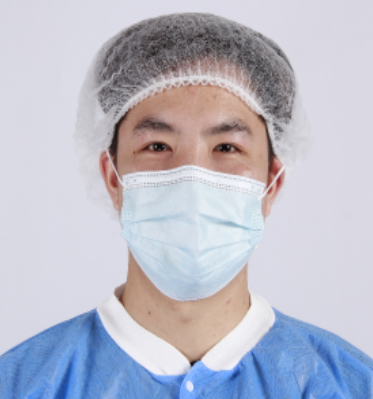 Disposable Mob Cap
The last thing a consumer wants to find in their food or pharmaceutical product is human hair and for this reason, hygienic work environments are critical to businesses that make or package consumer food products, pharmaceuticals, assemble electronics, or treat patients.
Hospitals need to keep wounds free from infection and factories can't afford production shutdowns or product recalls because of human contamination so many seek relief by implementing disposable bouffant hair caps for their production workers. Lightweight and comfortable to wear, they are inexpensive, simple to use, and provide effective protection against product contamination. Bouffant caps or hair caps also keep an individual's hair out of their eyes when working and this increases productivity.
Growing Bouffant Caps Demand in Food-Processing Industries
There has been a surge in demand for bouffant caps in different countries due to the growing number of food service outlets, industrial food processing units, and electronic assembly plants.
A clean and hygienic environment at foodservice outlets is a must, due to which you can expect an increase in the usage of disposable bouffant caps.
There has also been an increase in government regulations for maintaining cleanliness at the workplace, increasing the need for bouffant caps.
Why Do Nurses Wear Bouffant Caps?
The hospitals are filled with hot surfaces, cold surfaces, chemicals, and sticky surfaces. Protecting the patient is essential, but ensuring that the nurse's hair doesn't get damaged is also important.
Our head is a warm area that can attract a lot of dirt and is something you need to clean. Even though some diseases can only be transmitted through more intense means of contact, smaller viruses can cause nurses problems too.
As people who work in the hospital and are supposed to be caretakers, they don't want to give the patient any diseases they may currently have.
That is why wearing bouffant caps is the most efficient way to prevent hair cross-contamination and stay clean in the hospital.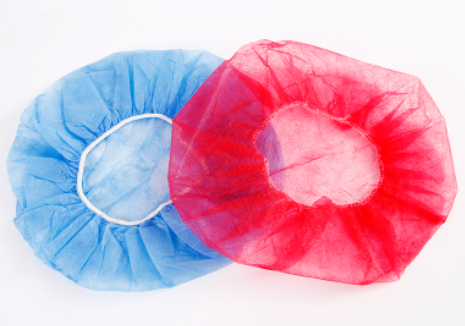 Disposable Non Woven Bouffant Cap
Keep Messy Hair Treatments from Ruining Clothes
Disposable Bouffant caps are also an ideal option to keep messy hair treatments from ruining clothes or furniture. A plastic bouffant cap can trap some of the harsh chemicals, odors, and fumes from coloring or perming hair, preventing toxins from being inhaled. It also inhibits accidental drips that could bleach or stain fabrics.
Bouffant Caps Differ from Hair Nets
Hairnets are made of nylon or polyester mesh material and are designed to stretch over the head and mat down the hair but if you look at one closely, you will notice a webbing effect. The webbing has openings or apertures which could inadvertently allow hair to pass through whereas a bouffant cap is made from a layer of fabric free from apertures. Another difference between a hair net and a bouffant cap is that a hair net is a little camouflaged when worn whereas a bouffant cap stands right out making it easier for compliance checks. Bouffant caps also present a clean look-n-feel to guests who might visit the plant for a tour.
W&k Non Woven Bouffant Caps Wholesale
W&k offers a variety of disposable bouffant caps for a wide variety of job tasks. They provide sanitary protection for cleaner work environments, eliminate cross-contamination, and keep hair out of an individual's face and eyes when working.
Our non woven bouffant covers are available in different colors and in sizes such as 21-inch, 24-inch, or 28-inch which is ideal for anyone with 'big hair'. Every head cap is made with comfortable non woven that keeps the bouffant in place and hair tucked in. If color-coding is crucial to departments or assembly lines, we have non woven bouffant caps that are available in a variety of unique colors such as red, pink, blue, white, green, and yellow! If you are interested in our products, please contact us now!