Sep. 13, 2022
When it comes to choosing the best disposable gloves, nitrile gloves are quickly rising in popularity among various industries, and for good reason. These gloves are widely versatile across a several industries, including the food service, automotive, and medical fields, offering excellent puncture resistance properties. While nitrile gloves have many of the same benefits as latex gloves, they eliminate the risk of an allergic reaction because nitrile is made of synthetic rubber. At W&k, we're proud to offer a variety of nitrile gloves for any application. If you're still struggling to find the best nitrile gloves for you, follow the tips below from our nitrile glove experts.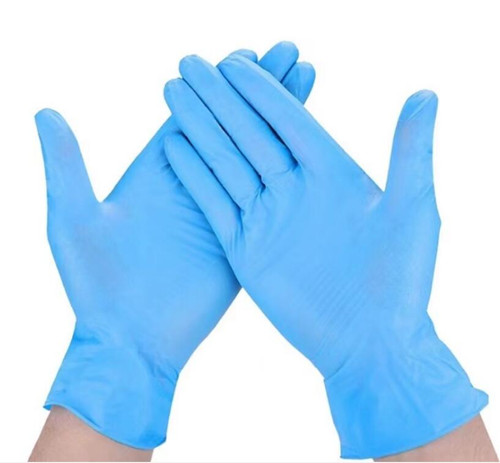 Industrial vs. Exam Nitrile Gloves
Before you purchase just any old pair of nitrile gloves, consider the application you plan on wearing the gloves for. There are two main categories of nitrile gloves: industrial grade and medical grade.
Industrial Grade Nitrile Gloves- This specific category of nitrile glove is best suited for applications that require the handling of harsh chemicals and solvents. Some common industries that use nitrile gloves can include automotive, janitorial and tattoo shops. Since industrial grade nitrile gloves are extremely chemical resistant, they make the perfect glove for a variety of industries.
Medical Grade Nitrile Gloves- If your occupation puts you in contact with blood born pathogens or other environmental contaminants, the use of medical grade nitrile gloves is highly recommended. This type of nitrile glove is most often found in hospitals, medical facilities, dental facilities and other laboratories. Medical grade nitrile gloves are carefully tested to meet specific guidelines from the FDA, ensuring each glove provides the strength and durability needed for your specific application.
Nitrile Glove Size & Color
At W&K, we've learned that many of our customers underestimate the importance of a well-fitted glove. Most disposable gloves on the market today come in a variety of unique and inconsistent sizes which can interfere with the productivity of your application. When you have the correct nitrile glove size, they'll help to enhance your performance while providing ample flexibility to get the job done.
Another fun perk of nitrile gloves is that they come in a variety of fun and unique colors. Aside from the fact that colorful nitrile gloves can help liven up a bland office, they can also be used for practical safety and efficiency tips in your office. When you color code your nitrile gloves, you can easily distinguish glove sizes as well as prevent cross-contamination in your facility. While blue nitrile gloves are a standard in the medical industry, black nitrile gloves are often used in automotive applications where oil and grime is prevalent.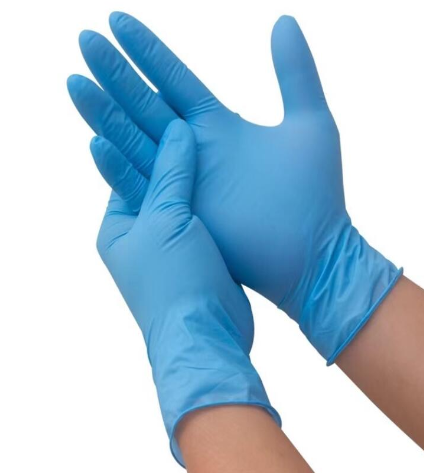 Nitrile Glove Thickness
If your industry requires a specific thickness of disposable gloves, nitrile gloves come in a variety of thicknesses. While a majority of industrial-grade nitrile gloves will be anywhere from six to eight millimeters thick, the extra thickness will give you an added layer of protection from harsh chemicals and environmental hazards. In the layman's terms, the lower the thickness or gauge of your nitrile gloves, the higher the level of dexterity and flexibility.
Nitrile Glove Textures
Does your industry require you to work in wet and dry conditions? If so, there are a variety of disposable nitrile gloves on the market with added palm and finger texture to enhance your grip.
Powdered vs. Powder-Free Nitrile Gloves
When you purchase nitrile gloves for your office or industry, there are two common options to choose from: powdered and powder-free. Powdered nitrile gloves can be helpful because they absorb extra moisture, which can help to easily put the gloves on. Powder-free nitrile gloves are topped with a chlorinated or polymer finish, so you don't have to worry about the messiness of powder.
W&K has been a leader in the distribution of disposable nitrile gloves for more than years. W&K Wholesale Medical Nitrile Examination Gloves. Contact us for a quote!